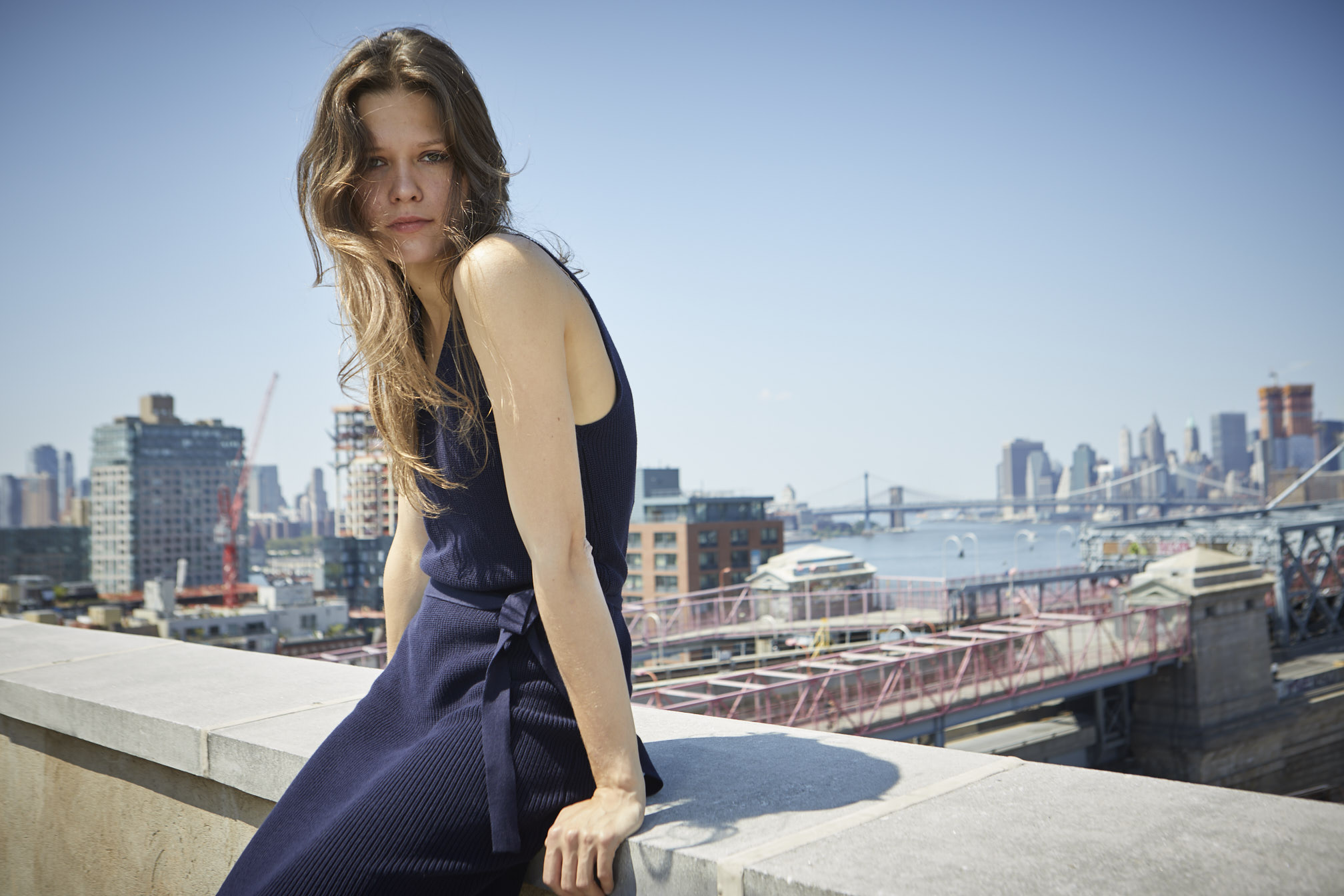 WHO WE ARE
FAUBOURG [fo-boor] is a sustainable style and lifestyle destination for conscious fashion-forward individuals.  We bring you mindfully made clothing and accessories from the most covetable and innovative designers committed to ethical practices, so your style and values no longer collide.  Because sustainability starts with lasting design and quality, we only select well-crafted pieces that you'll want to wear again and again.  Our edit is intended to let you build a seasonless wardrobe around your personal style, not trends. We are headquartered in Brooklyn, New York, with an office in Paris, France. 
WHY THE NAME "FAUBOURG"?
We set out to build a company that takes sustainability from niche to new standard.  Our name is inspired by the French faubourg, the outskirts that became the heart of town, the underground culture that grew into the mainstream. Our platform brings a radical new awareness to fashion, where respect and consciousness are no longer marginal considerations but instead central to everything we do. 
OUR VALUES
We believe that what we wear is a reflection of who we are – our personality, values and lifestyle.  With every purchase, we are not only casting a vote for the world we want to live in, we are also telling the world who we are.  Making ethical choices should be easier and not require that we sacrifice personal style.  That's why we make it our mission to help you  build a sustainable wardrobe that goes beyond basics, effortlessly.
We believe in the 'buy less buy better' philosophy and will always favor quality over quantity.  Each piece you discover on FAUBOURG meets the highest
standards
of quality construction, noble materials, and sophisticated design, from sourcing to manufacturing.  Think small batch handmade items, organic fabrics, and eco-friendly processes. 
We believe in craftsmanship and in the creative power of artisans, especially women artisans, in developing countries. We celebrate true collaborations between sustainable brands and handworkers around the world as a major contributor to the preservation of local traditions and to the well-being of artisans and their families.  We only work with designers who can answer the question
#whomademyclothes
,  compensate and treat their workers fairly, and strive to minimize their impact on the planet.  
ABOUT OUR FOUNDER 
Born in France and of West African descent, Priscilla Debar lived in Paris before moving to New York to pursue a career in law. Hailing from a family of women entrepreneurs and creatives, she developed early on a passion for business, fashion, music, and art, leading her to follow a non-linear career path, working in media, fashion, and law. 
A conscious awakening, the realization that we must take full responsibility for our own well-being  - from what we eat to what we wear - and the experience of motherhood led her to reconsider her lifestyle choices and adopt sustainability and mindfulness as guiding principles. A believer in the power of bringing people together, Priscilla's life has been about travels, learning and sharing cultures. She sees fashion as a platform for positive change and inclusion, and advocates for social responsibility and women empowerment.
Drawing from African traditions of craftsmanship and spirituality, French chic and New York's urban spirit, she launched FAUBOURG in 2017 with a style that is soulful, confident and timeless, to be a source of inspiration for the growing community of conscious fashion lovers around the world.
Join us in the movement toward a new, conscious luxury.