Though I grew up without a biological mother, there was never a shortage of supportive women around me. They were aunties, cousins, grandmothers, and overall caregivers who were exceptionally strong. They had entrepreneurial spirits, ran their own businesses, set high standards and provided for their families and communities. That same foundation has impacted my relationships with the women I consider my closest friends and the women that I look up to.  I've noticed that while they may come from different backgrounds and cultures, the women in my life all share an ability to see beyond themselves and work for positive change.
As a black woman, I'm particularly sensitive to issues that affect us, minority women. Society pushes the false notion that women – especially black women – are out to defeat and hurt each other and are somehow less deserving of recognition. Divide & Conquer is one if the oldest tricks. What I've seen are women who love each other enough to be honest and tell hard truths. Women who support other women, emotionally or materially. Women who understand their spiritual strength and spend their energy to make the world a little better each day by healing, sharing knowledge and nurturing others. They're doing it 365 days a year and we're grateful to see a lot this in the sustainable fashion community.
At FAUBOURG, I joined a team of confident, diverse women, who work to see social change. We wouldn't be here without the fights of other women thanks to whom we can now vote, speak out, follow our dreams and truly believe in our future. And so today, we want to celebrate women of color who use their voice for more consciousness, wisdom and justice in our world.
Here are 5 outstanding women we love and respect (+ bonus): 
Wangari Muta Maathai: The Nobel Prize Tree Planter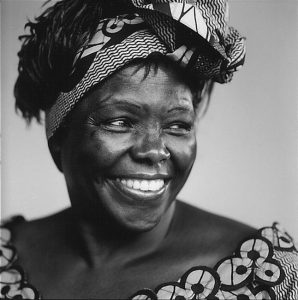 Courtesy The Greenbelt Movement
Wangari Maathai's work was much deeper than just planting trees. The Kenyan ecologist was a biologist and the first Eastern African women to earn a doctorate degree. She heralded the Green Belt movement, dedicated to planting trees to preserve Kenyan resources and fight deforestation. In 2004, she became the first African to receive the Nobel Peace Prize. More than 30 million trees have been planted thanks to Wangari and has provided opportunities for close to a million women on the continent. The tree that became the forest. Learn more about her legacy here.
Dr. Vandana Shiva: The Spiritual Scientist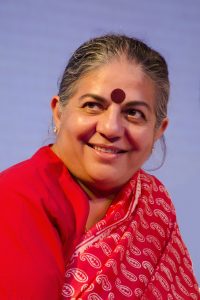 Photo: Augustus Binu
Vandana is a badass scholar, activist, food sovereignty activist and author of twenty books dedicated to alter-globalisation. She understands how the major issues of health, sustainability, women's rights and social justice all intersect and advocates for a better society and money doesn't dictate all policies and decisions. She's been called "a one-woman movement for peace, sustainability, and social justice."  One of our favorite quotes from Vandana: "Women, with their caring and sharing, will be the teachers of how to be human in the future". See more here. 
Emma Gonzales: The Fearless Crusader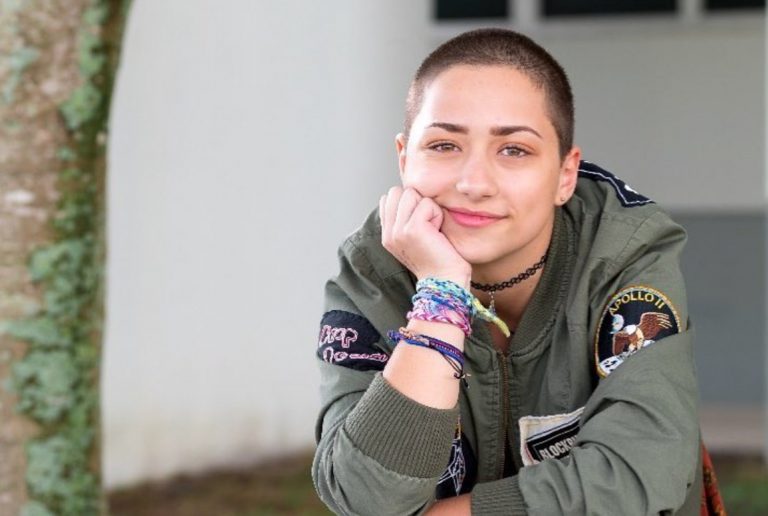 Photo via @humansofmsd on Instagram
She may only be 18, but Emma Gonzales has the courage of a seasoned revolutionary. Her passionate speech demanding gun control reform has gone around the globe and made her the face and voice of one the most important social movements in America. Her outspokenness and the relentless fight has landed her spots on Ellen and the cover of Vogue and but she's not letting the overnight fame get to her head.  "All of these people are getting paid to do nothing about guns, and we as a people are doing nothing in response, so that's our fault. It's the people's fault for not doing something." The young women is showing an extraordinary level of leadership and we're with her.
Amandla Stenberg: More Than an Actress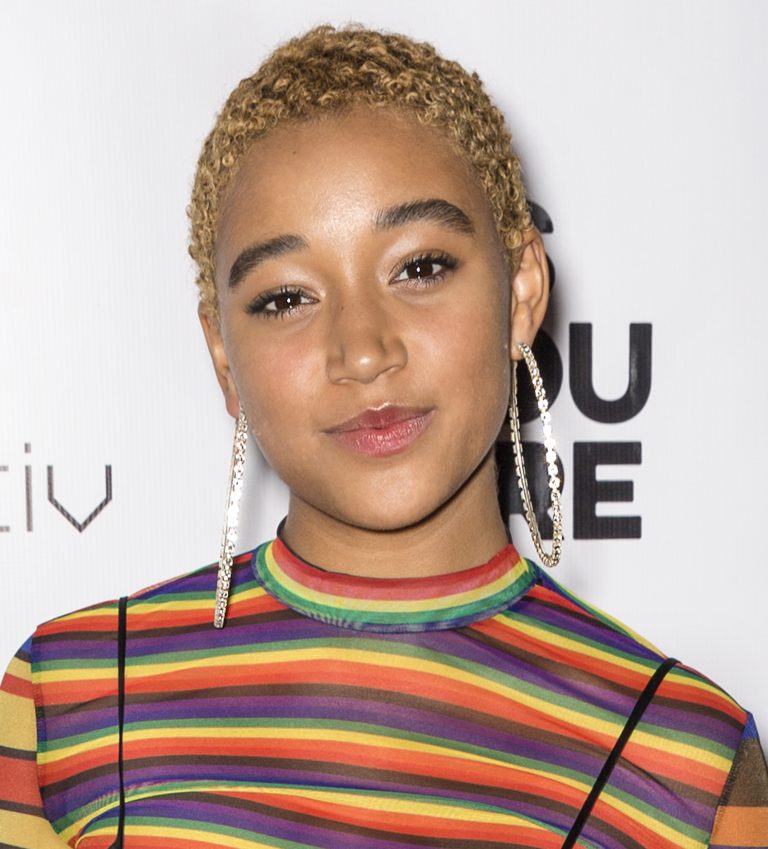 Photo by Ovidiu Hrubaru / Shutterstock.com
Using Hollywood as a platform for activism isn't a new phenomenon, but there's something about the way Amandla Stenberg does it that makes you want to stop and pay attention. Even though the young actress is a minority, Amandla, as a biracial woman, understands the notions of colorism and privilege. She recently revealed that she declined a role in blockbuster Black Panther because she believed she wasn't the right fit, as opposed to women of darker complexion.  "I think we're at a very interesting and pivotal point in Hollywood," she told Vogue. "People are getting tired of the same material; they want to see black girls as leads in movies." Representation matters indeed.
Adwoa Aboah: A New Kind of Supermodel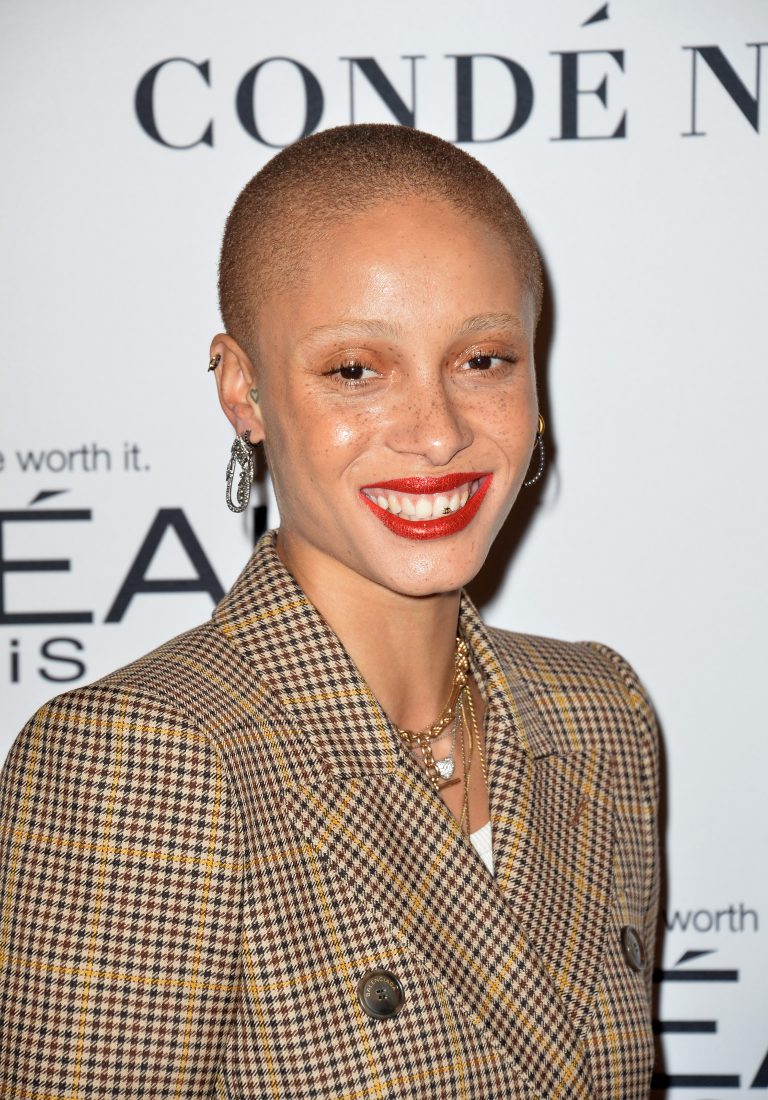 Photo by Featureflash Photo Agency / Shutterstock.com
Adwoa Aboah's trajectory as one of the industry's most sought-after models doesn't come from her privileged background (her mother Camilla Lowther runs one of fashion's most influential creative agencies). Rather, she's where she is because of her authenticity. The British model is an open book who has put her inner demons on display, sharing her stories of drug addiction and depression with the world, and ultimately, becoming a living a testament of what one can become if they have the willpower to change. Vulnerable yet powerful, the Vogue Model of the Year has created a safe space for young women via Gurls Talk, an online community to discuss things that matters to women without any taboos, from mental health to sex. "All these women were sharing the most intimate details of their lives. . . From their relationships with their husbands to their exhaustion with their children, their sex lives… All the things one might feel too ashamed to talk about in front of men, or even in front of each other. But there was no competition, no judgment, no shame." If that's not support and empowerement, we don't know what is. 
Bonus: Woman-to-Be Bana Alabed: The Trailblazer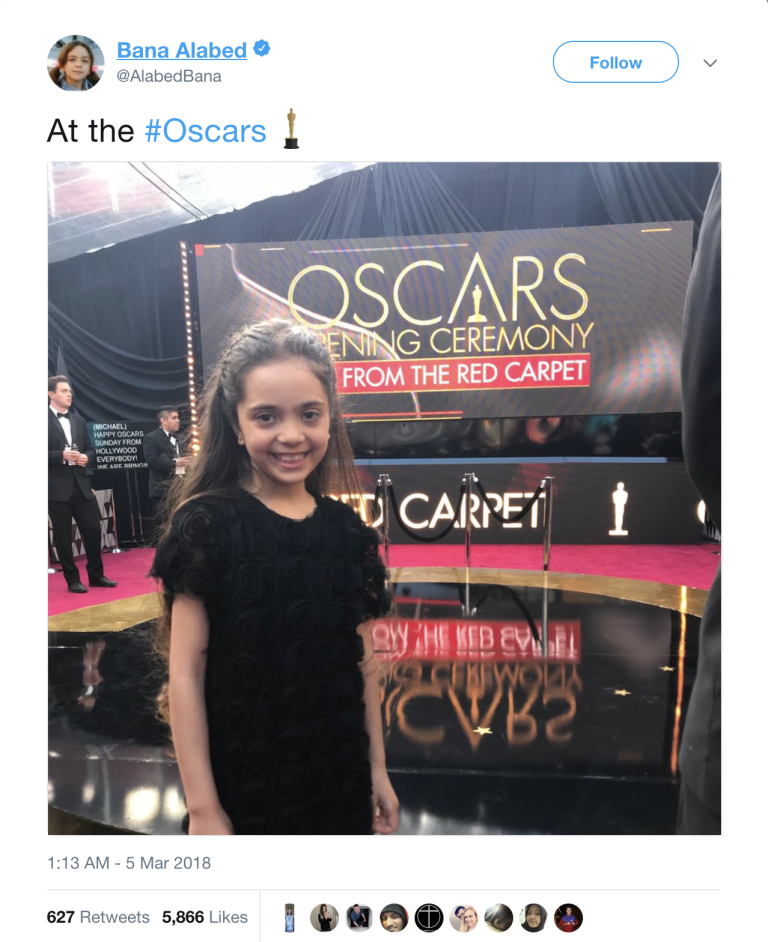 Photo via @AlabedBana on Twitter
At only 8 years old, Bana Alabed is showing the world that you're never too young to make an impact. The Syrian refugee and peace activist published her book 'Dear World: A Syrian Girl's Story of War and Plea for Peace' in October 2017. While kids her age are playing and just being kids, Bana (with the help of mom) is using social media to bring much needed attention to the human tragedy happening in Syria and the world is taking notice. The brave little fighter made an appearance at the 2018 Oscars alongside the rapper Common; this was a pivotal moment in her journey, but she's only just getting started. No more war.
Are you inspired? Tell us about women you admire in the comments section.
__________________
Story by Safra Ducreay. Safra is a culture writer living in Los Angeles. The Toronto native moved to London before settling in California.  She has contributed to DazedDigital.com, Harper's Bazaar UK, ELLE Canada, L'Uomo Vogue, and other large publications. When she's not writing, she's either reading The New Yorker or putting her alchemist skills to good use. 
Like this story? Sign up for more.