A chance silk screening class led stylist, textile artist, and designer Mengly Hernandez to begin creating scarves for friends and family. The word spread quickly about Hernandez's gorgeous handmade pieces and she launched her line LINEA Germania in response. We sat down with the artist/designer to talk about the ethics that drive her brand, her recent trip to Nepal and how it all began with a lucky encounter in New York.
Your line grew out of a very auspicious silk screening class. What is the story there?
I've always been very attracted to textiles, colors, and patterns and took a silk screening class about nine years ago. That class was primarily being taught through silk screening on paper and I decided I wanted to work on fabric. The skills I gained gave me the courage and confidence to work on my own scarves. That was the very beginning of LINEA Germania.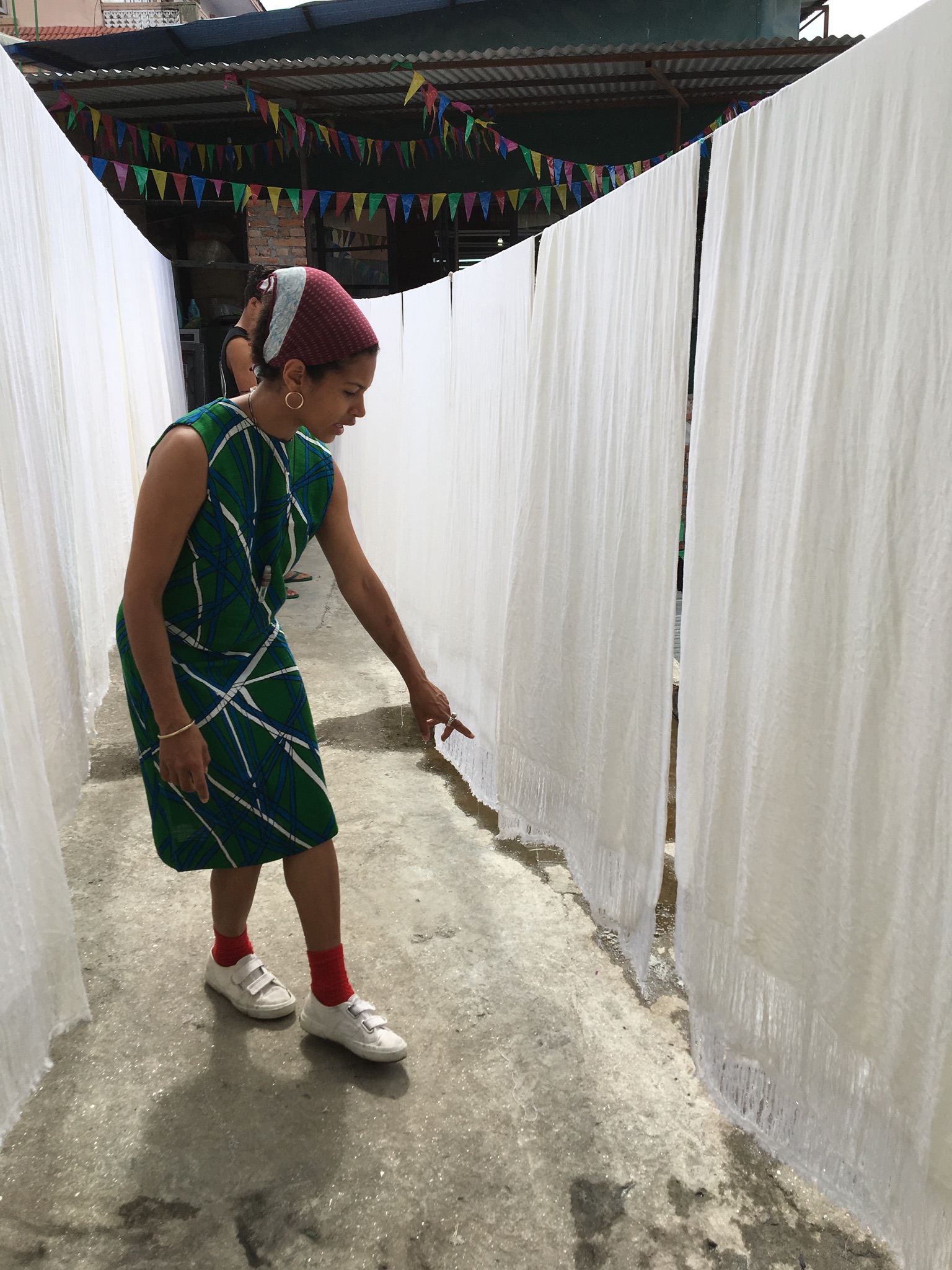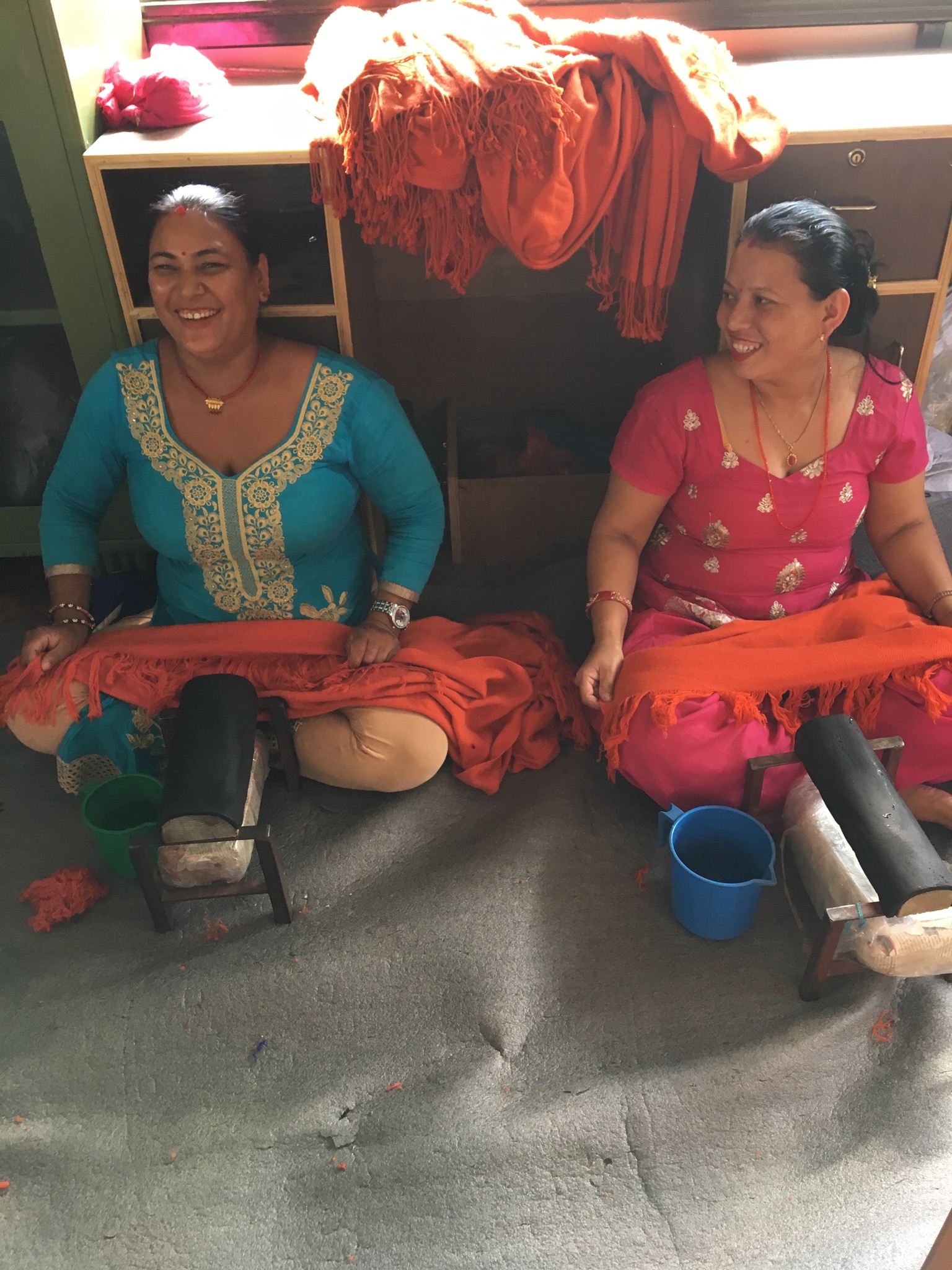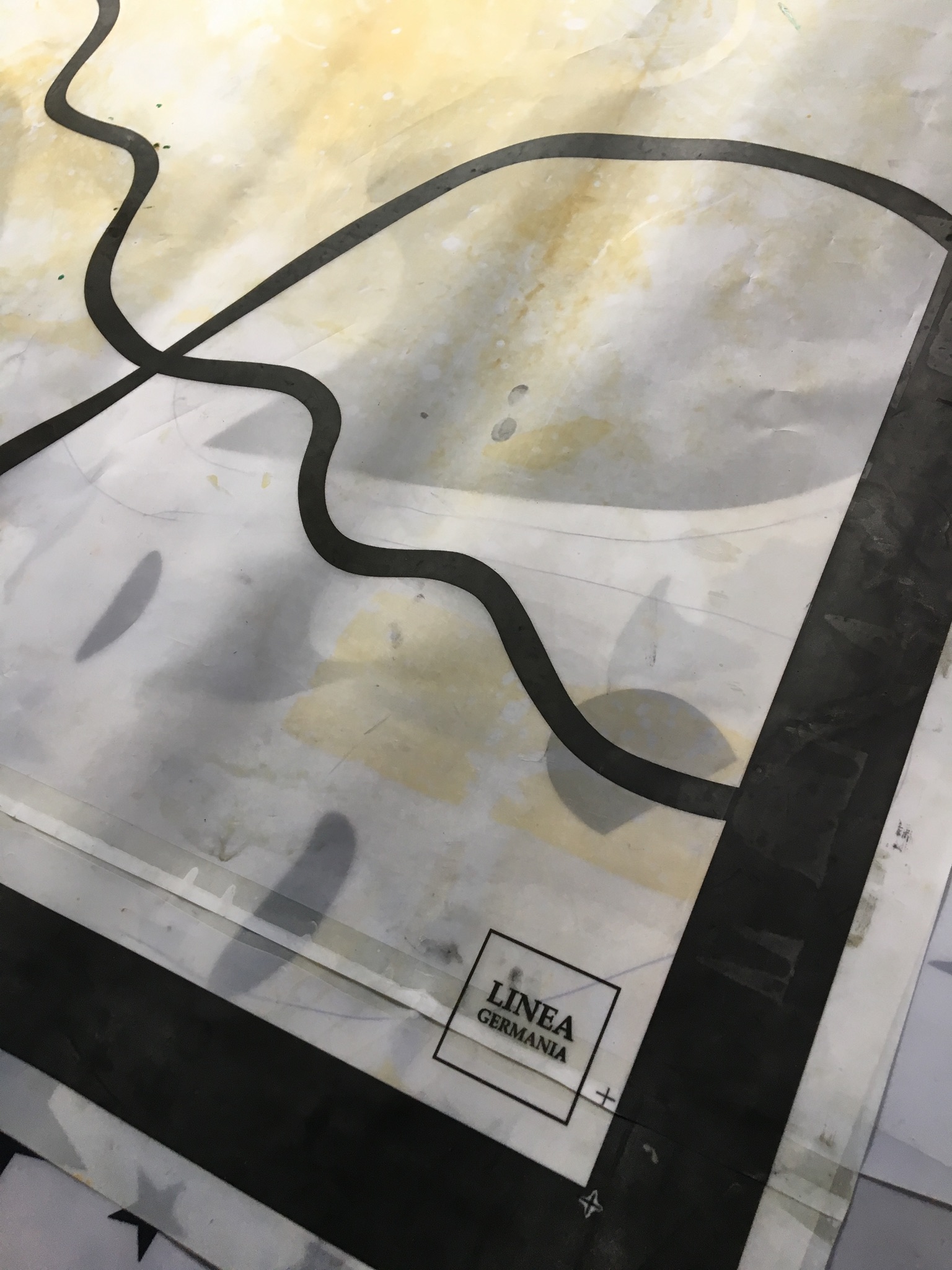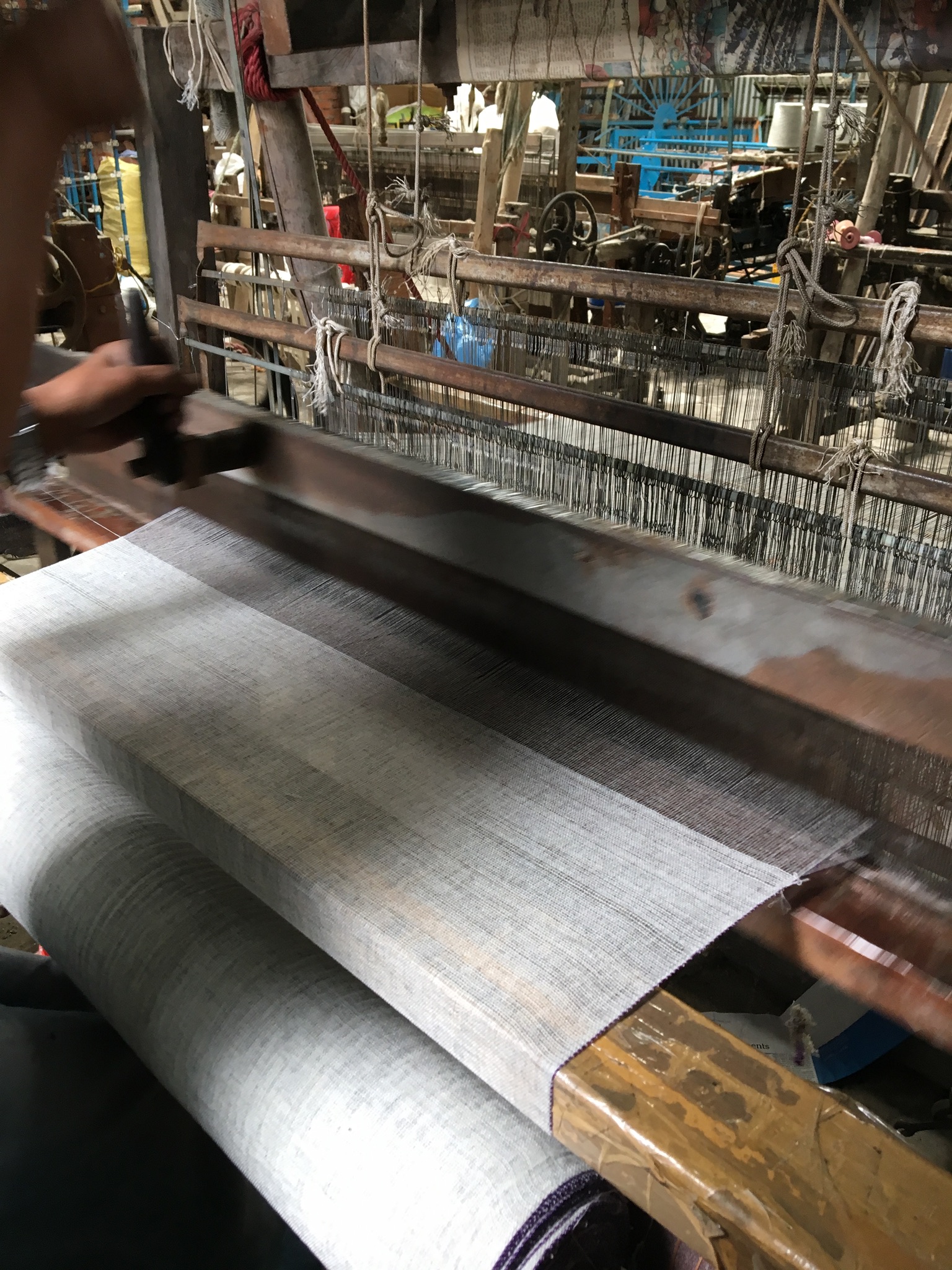 What are some of the biggest challenges in producing a line like yours ethically and sustainably? And how do you address these challenges?
When you talk about production there are challenges, period. And when you are trying to make pieces ethically, there are issues related to making sure the products are consistently of quality and in line with your vision while also making sure there is transparency from the factory producing your goods. These are the biggest challenges.
What motivated you to start LINEA Germania? Did you feel like there was a particular gap in the market you were looking to address?
I started my company because I have a real love of textiles and I felt I could offer unique patterns for people that have a similar appreciation of them. I also wanted to make scarves for people who want something that doesn't look like everything else that is mass produced.
And that is how I feel about your pieces - they're really unique. How did you come up with the name LINEA Germania?
The name LINEA Germania is an homage to my grandmother and my love of lines in design. Linea means line in Spanish and Germania is my middle name given to me by grandmother. She is one of my biggest inspirations and her love of beautiful things was infectious to me and my understanding and appreciation of style, interior decor, and design.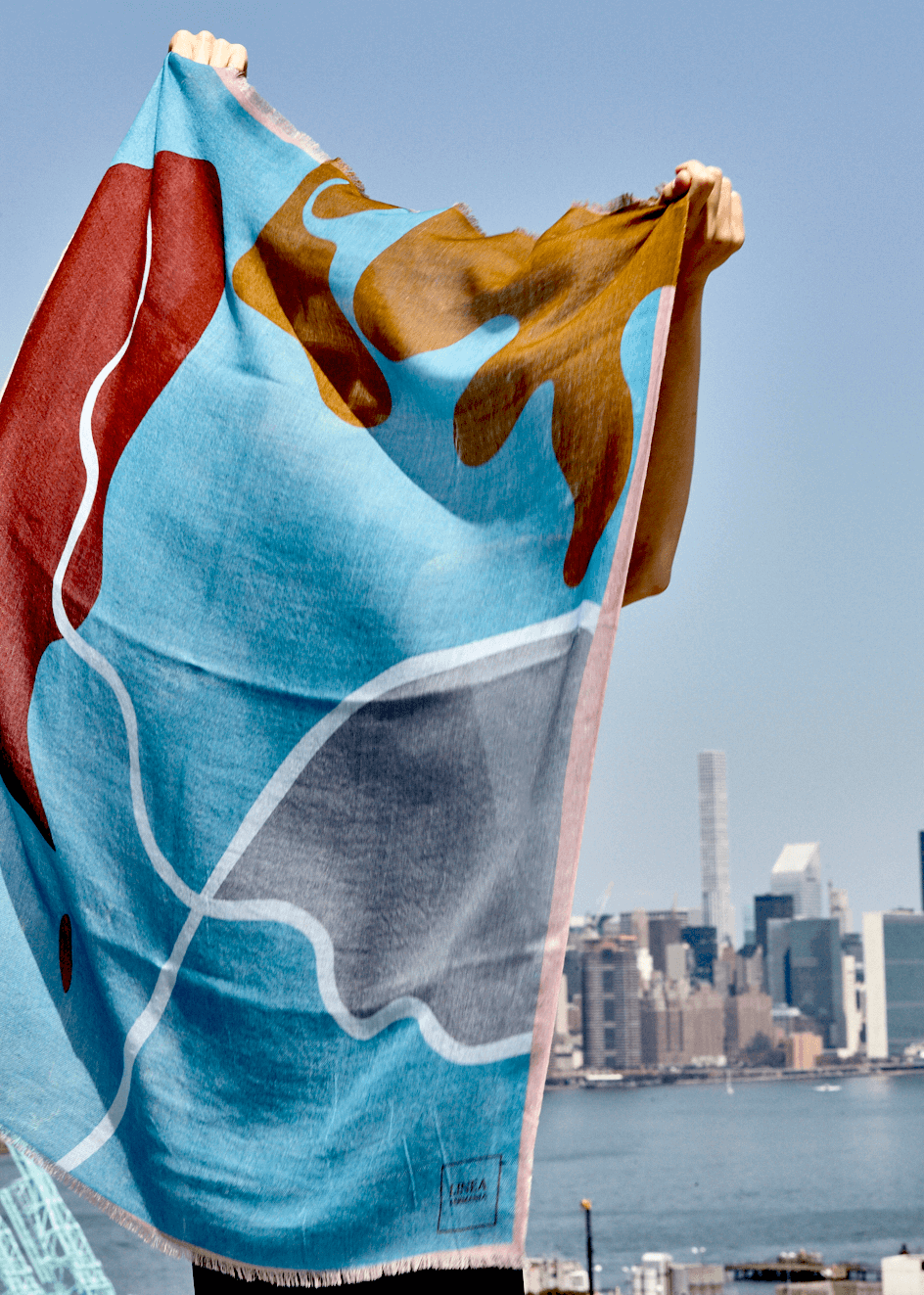 What kind of woman is LINEA Germania made for? 
LINEA Germania is not made for a specific woman, but instead for the person who appreciates unique patterns.
You just came back from a trip to Nepal. Can you tell me the story of how you found the mill you are working with?
I was really looking forward to this trip to Nepal and it was an incredible experience, really being hands on and collaborating with a wonderful team of artisans there. I actually met the gentleman whom I work with there on one of his trips to New York. I liked his vibe, and we both had a mutual interest in working together, so we did a test run and a small order to begin and the relationship went from there.
Your ethical cashmere comes from Nepal – where does the rest of the materials and the production of your scarves take place? What makes your cashmere ethical? 
Some of my scarves are made in California the rest in Nepal. They're all designed by me, in New York. As for ethics, we make sure that our wool is sourced responsibly, meaning that the goats are humanely treated, without cruelty and are left to graze freely. It's very important to us that no animal is ever harmed for their wool. 
Where do you draw inspiration from in your designs?
Inspiration comes to me from everything. I have a big curiosity for life and I'm always aware of my surroundings. I can find beauty in many things that others may not even see.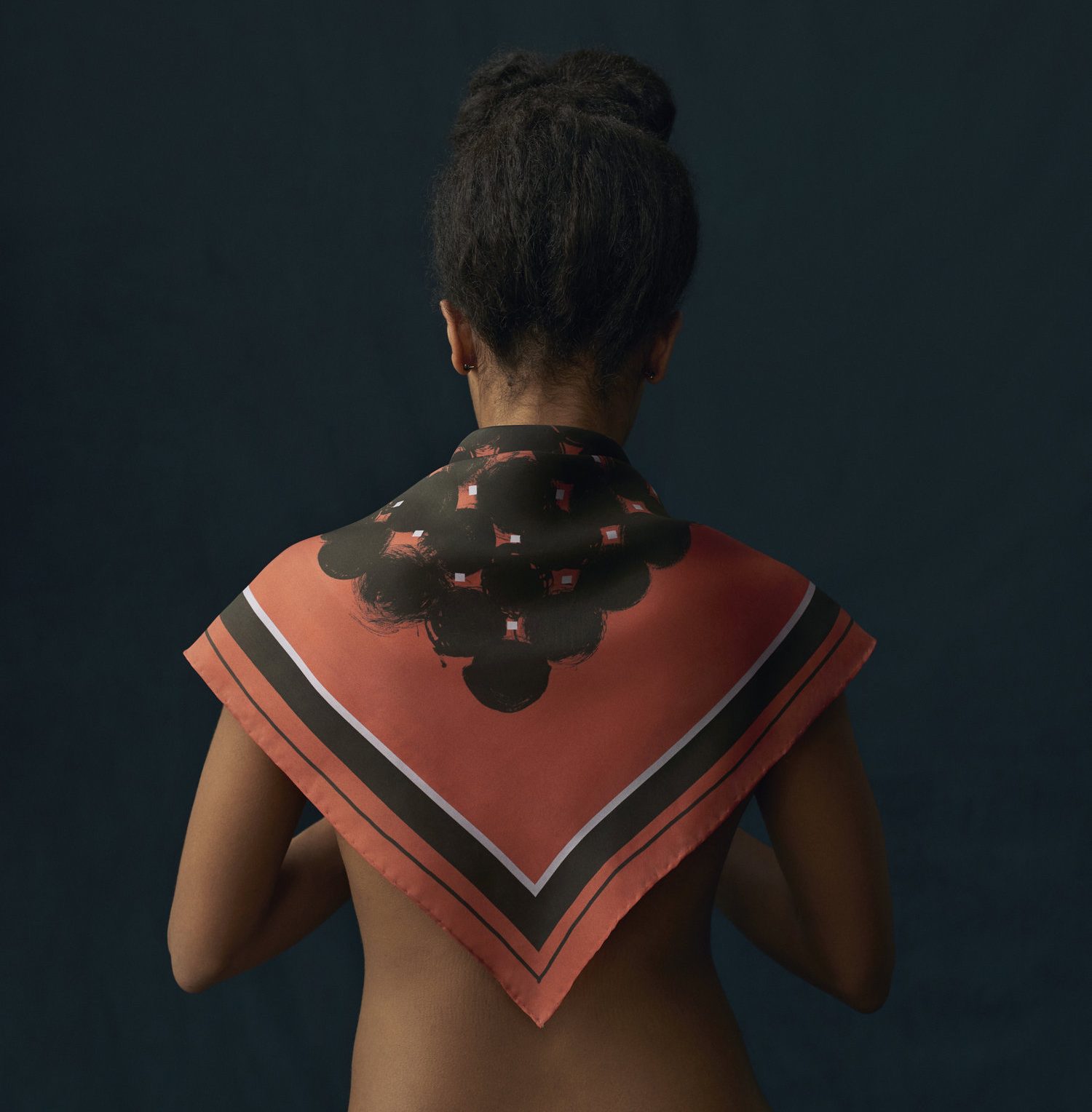 Courtesy LINEA Germania
Your scarves all have a title, like pieces of art. Can you tell me more about that? How do you decide on a title or name? 
Naming pieces is traditionally utilitarian - to help identify and keep track of them. I come up with the names based on what the scarves and products evoke to me. It's very intuitive.
What is next for LINEA Germania? Any new projects you can tell me about?
Right now I'm working on a project with Safe Horizon [a nonprofit organization dedicated to helping victims of abuse and violent crimes in the US]. We are raising funds through the sale of our socks and a limited edition scarf collection to help their street works youth program that help homeless youth between the ages of thirteen and twenty four. Giving back and making a positive impact is very important to us.
Who are your personal style icons?
My style icon was my grandmother. I love when people use their creativity and individuality to make a look their own, and am inspired by many in this respect.
The epitome of style is:
Individuality.
Scarves should make you feel:  
Scarves should make you feel cozy, elegant, and well accessorized.
Are you ready for some wearable art? Tell us what you think about LINEA Germania in the comments section.
__________________
Interview by Elizabeth Nicholas. Elizabeth is a writer and editor focused on the arts, politics, history, and literature. Her writing has been featured in Vanity Fair, VICE, TIME, and T: The New York Times Style Magazine, among others.