Touted as one of the hottest beach destinations for the conscious traveler, people are now wondering: where is the next Tulum? Originally on the map as an eco-friendly haven of spirituality and sustainability, this one-time Mexican fishing village quickly went from under-the-radar to "secret's out", courtesy of a never ending list of fashion blogs and travel sites.  The Mexican beach town may have suffered from its popularity, but is it really time to skip it altogether?
I'm not going to lie. On a recent trip, I saw crowded parties, craft cocktails, and random celebrities. Tulum can play out like a chicer version of spring break, with models in the place of frat boys and margaritas served in proper glasses instead of huge adult sippy cups. The small town is now busier, more touristy, and under scrutiny for greenwashing.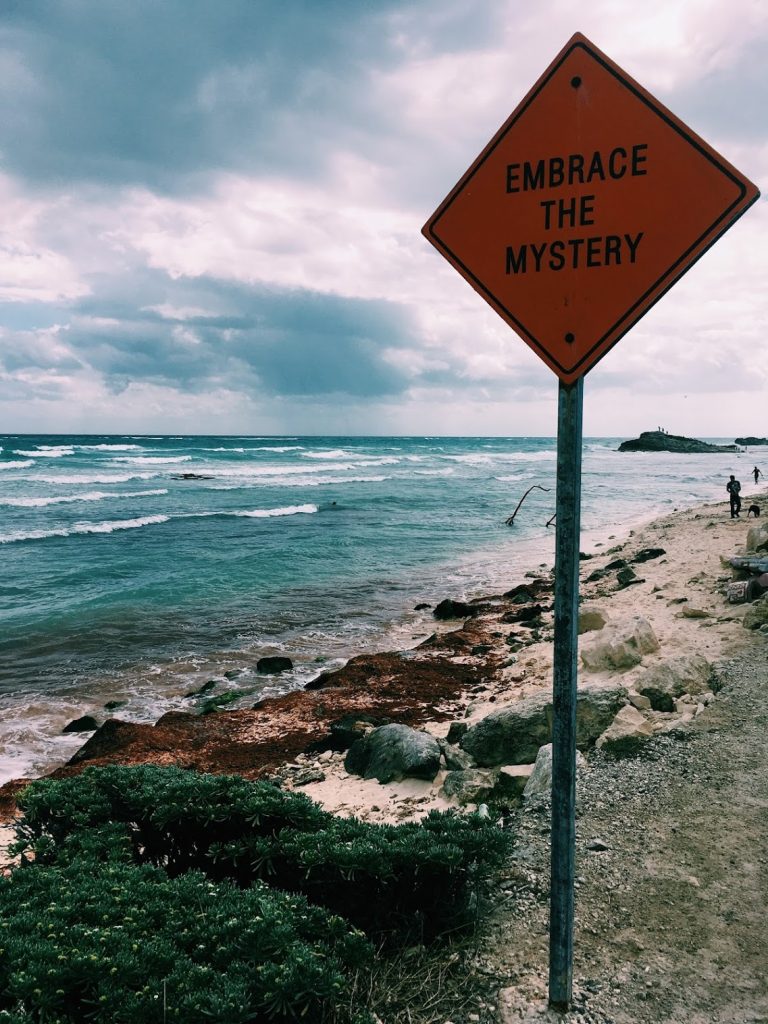 Public Display of Awareness (PDA) by Olivia Steele, Tulum Beach Road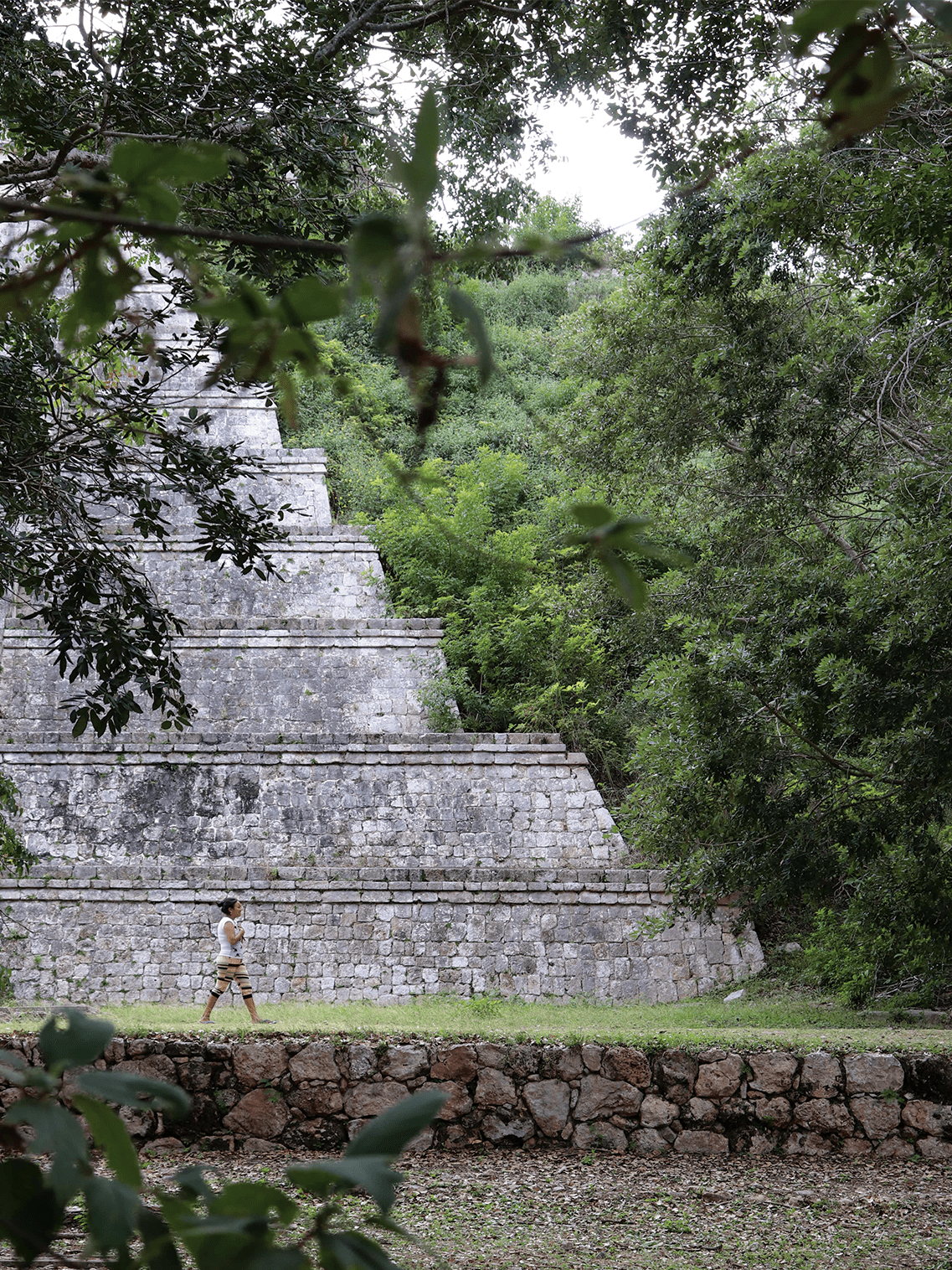 Zona Arqueologica Uxmal
If a Starbucks inside the local Mayan ruins is any indication of what's to come, then Tulum as a kinder form of tourism may soon be a thing of the past. 
That all said, the rare gifts this Mayan beach town have to offer are still there if you know where to look.  Here is a list of places and tips for living an authentic and conscious experience in Tulum and help protect it:
Stay in Truly Sustainable Hotels
Ecocult's Alden Wicker published an enlightening piece on Tulum's tragic "eco-resort" situation. Where too many hotels and larger resorts are failing Tulum's ecosystem on a massive scale, through sewage dumping and use of diesel generators, it's important to support those making a conscious effort to stay sustainable.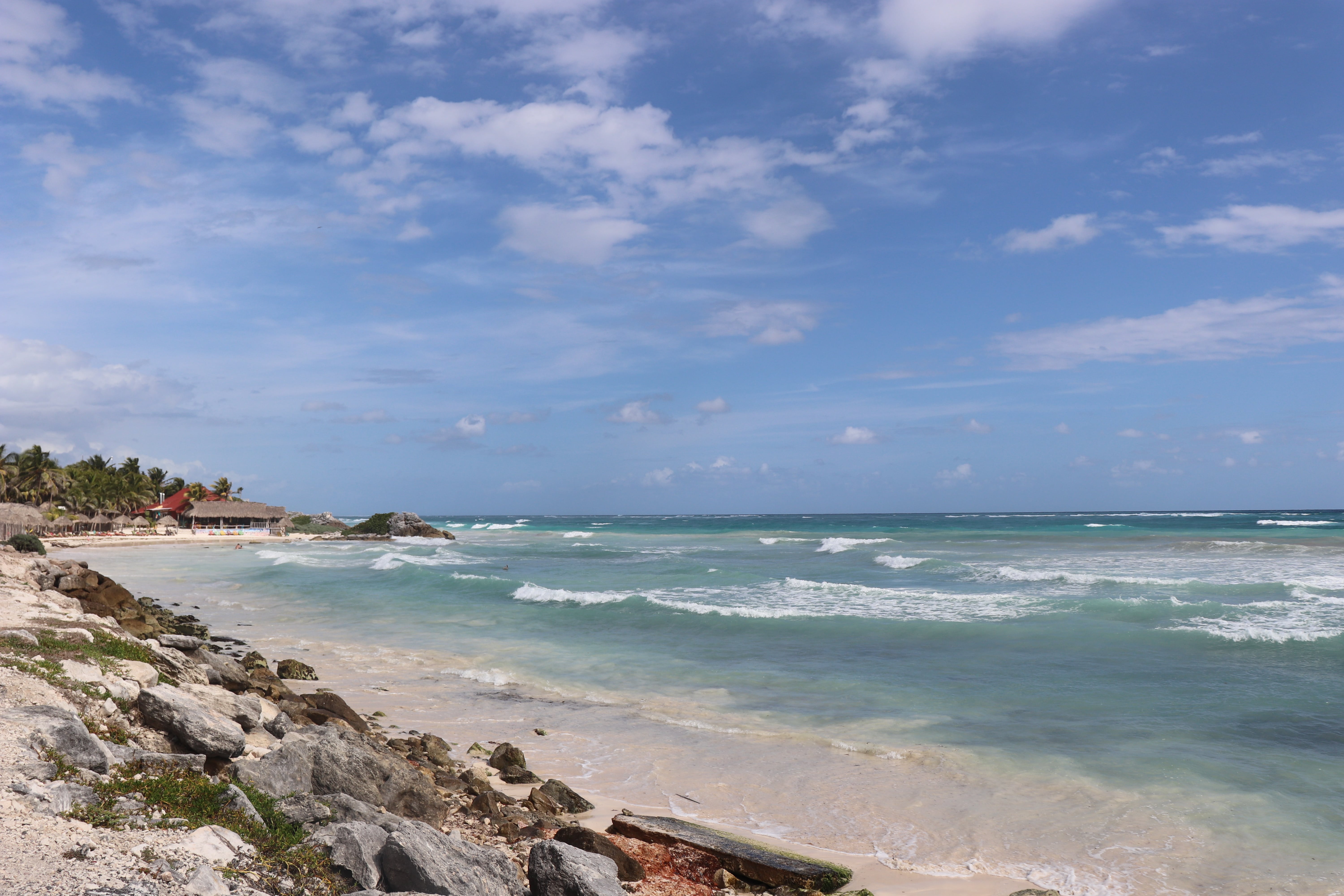 View of Zamas from Tulum Beach Road
I like popular Prana Boutique Hotel but my favorite is ZAMAS, one of Tulum's longest-standing hotels. I stayed there twice and adored it. No shame here in saying I steal their shampoo – ZAMAS' biodegradable(!) local honey concoction is an aromatherapy experience. The rooms are uber-minimalist but comfortable, and the hotel is known for its commitment to sustainability (solar energy-powered, invests in a grey water recycling system, employs local staff).
Bejuco is a very new hotel next door to ZAMAS, where I stayed when I extended our trip (Tulum has a way of making it hard to leave). Their design use of actual bejuco – a sun-dried vine fiber – is surreal and inspired. Owners Franco and Nicholas offer the warmest in hospitality, and you can easily lose a day to dreaming at their quiet, private cove of a beach. Further down the beach road, Nest and Tulum Treehouse are as appealing in their beautiful use of local craftsmanship, artisans, and design materials. Finally, Nueva Vida de Ramon is a fantastic choice for its stated commitment to preservation of the local ecosystem.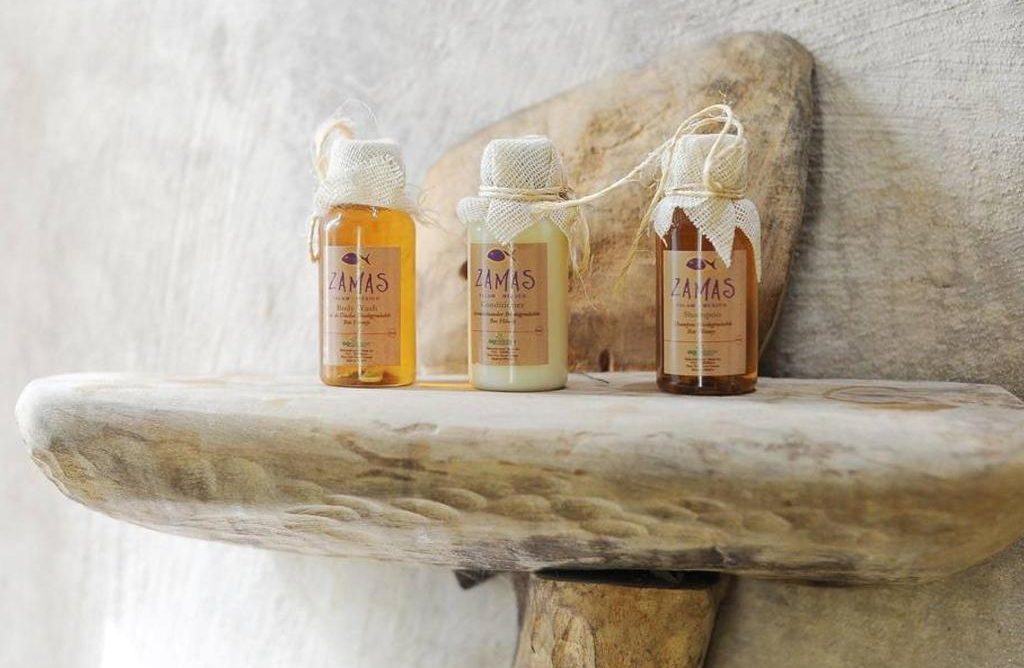 Zamas honey shampoo
Absorb Mayan Culture
A visit to the Mayan ruins is a given on any trip to Tulum and, while Chichen Itza or Tulum itself are the obvious choices, I highly recommend finding your way to Cobá or Uxmal – both make up for being slightly less popular or convenient in the comparable quietness of experience. Mayan culture was as steeped in astronomy, art, and spirituality as it was in warfare, politics, and architecture, and it's fascinating to take it all in.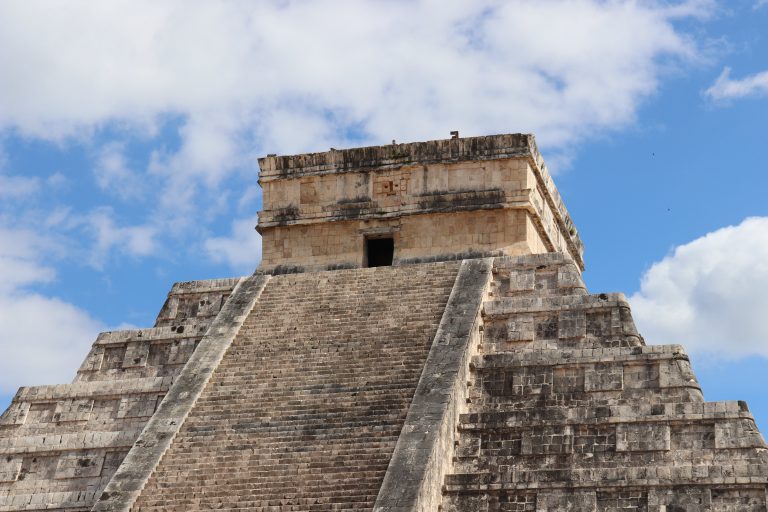 Pyramid of Kulkulcan at Chichen Itza
In many ways, ancient practices have been adopted and adapted by today's Tulum – the dance-'til-dawn jungle parties at Zamna, for example, as the most modern reimagining of a Mayan full moon ceremony. For an ancient spiritual experience that's easily accessible, a Temazcal ceremony is the way to go. You'll learn about these during your tour of the ruins – the sacred steam baths (or "medicinal houses", in the Mayan translation) where body and mind were purified, sickness was cured, and spirit was reborn.
I first went to Temazcal slightly off the beaten path at Dos Palmas, an ecotourism project run by a thriving Mayan community. Unfortunately, I haven't been able to find current updates on Dos Palmas, which may be another sign of Tulum's values shift. However, many hotels on the beach road offer Temazcal rituals (I recommend checking availability at Casa Violeta or Dos Ceibas). And while the details of the shaman-led ceremony are best left to experience, know that the glowing skin you'll leave with is only a bonus to the emotional weight you'll leave behind. Stay open and let the time-honored process carry you toward the deepest of calm, clarity, and connectedness.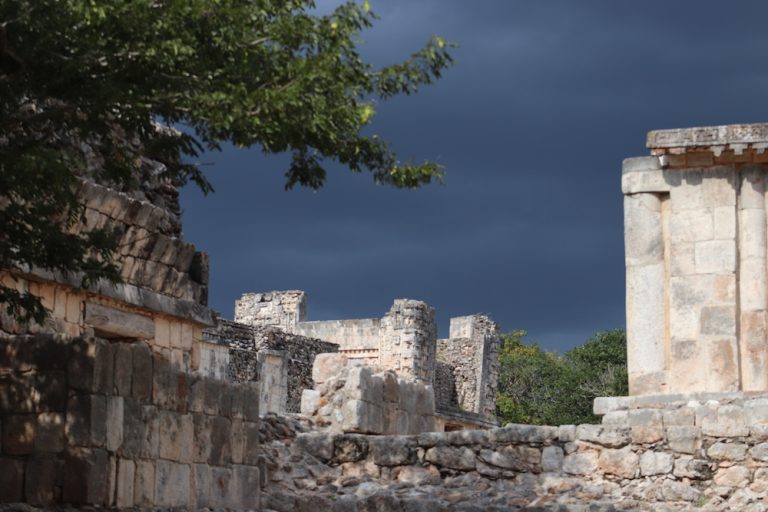 Zona Arqueologica Uxmal
Be in Wondrous Nature
Everyone will tell you about the cenotes around Tulum and across the Yucatán Peninsula, which really are beautiful, unique, and not to be missed. You'll also hear about snorkeling with the turtles in Akumal, which can be questionable as to it what it adds from a conservation perspective. But one of Tulum's best-kept secrets is the magnificent Sian Ka'an Biosphere Reserve! A UNESCO World Heritage site since 1987, Sian Ka'an – or, "Where the Sky is Born" – is Mexico's largest protected area on the Caribbean, covering intricately linked marine, coastal, and terrestrial ecosystems. A local tour can guide you here, boating around wetlands, mangroves, and manatees, walking down a boardwalk through vestiges of Mayan communities, and floating lazy-river style down an ancient canal. Book an ecotour directly through Visit Sian Ka'an to ensure compliance with national preservation guidelines and contribution to the local economy of Sian Ka'an. Do. Not. Miss. This.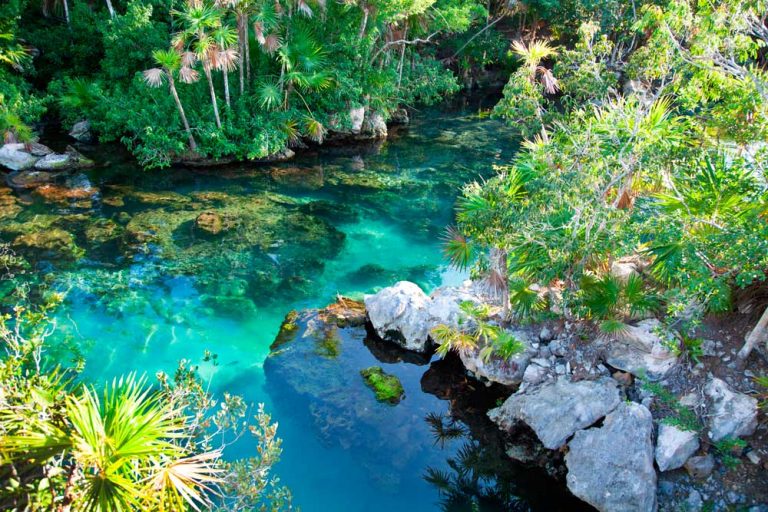 Sian Ka'an Sacred Sinkholes
See & Celebrate Local Art
Tulum is not an obvious art destination, but it attracts and inspires creativity. From Casa Malca's contemporary collection to the street murals commissioned by ZAMAS in 2014, both the gallery- and graffiti-worthy are at home here. The beach stole too much of my time on this recent trip and when I return I'm curious to explore Tulum Art Club, an independent culture center and gallery located in town that showcases emerging Mexican and international artists. Also, gallerist Santiago R. Guggenheim very recently co-created IK Lab with Azulik owner Jorge Eduardo Neira Sterkel. The space is an homage to Mother Nature and meant to be experienced barefoot, as the future backdrop to a range of art shows, children's programs, and creative residencies. Check here for current exhibitions prior to your trip.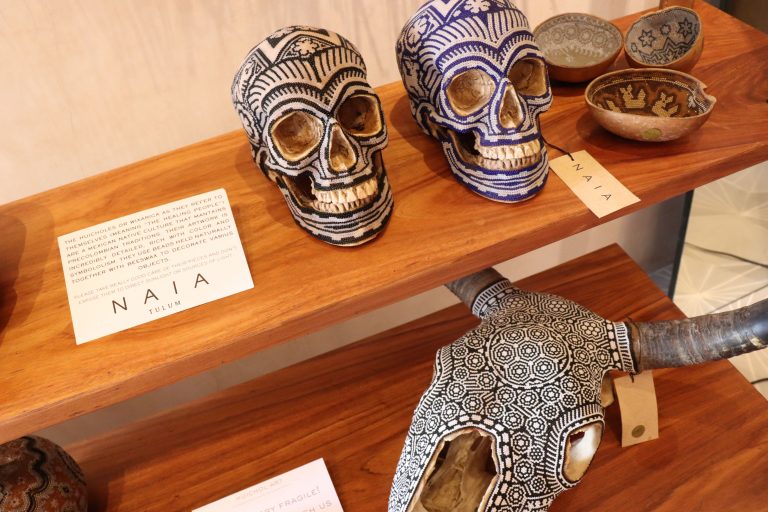 Huichol Beaded Skulls at Naia Tulum
Have an Otherworldly Spa Experience
Tulum is the land of mystics, shamans, and healers. Whatever you seek in the way of spirituality, from energy healing to ayahuasca ceremonies, you shall find. If your budget (like mine) doesn't allow for this kind of experience at Yäan Wellness, then, there's massage! I ventured to Mayan Clay Spa, where a warm clay is applied from head to toe along with deep tissue massage to detox, stimulate, and energize the skin and internal organs (pro-tip: go here midday, when the sun is hot). The benefits of the clay are many but are almost outweighed for me by the sensation of "sobada", a pre-Hispanic and ancestral abdominal massage technique. Recognizing the naval region as the body's "energy power center", sobada is used to release energy blockages, to ease the digestive system, and, when appropriate, to aid fertility.  While sobada is not the focus of Mayan Clay Spa's therapy, Yäan and other spas offer it as a specific treatment, along with other traditional Mayan-inspired offerings. Other options include Sanara Spa and Wellness Center, Maya Spa at Azulik, and Casa Violeta's Isis Spa. Finally, I've heard life-changing things about Marco's bioenergetic massage at Animamente in Tulum town, if you can track down an appointment.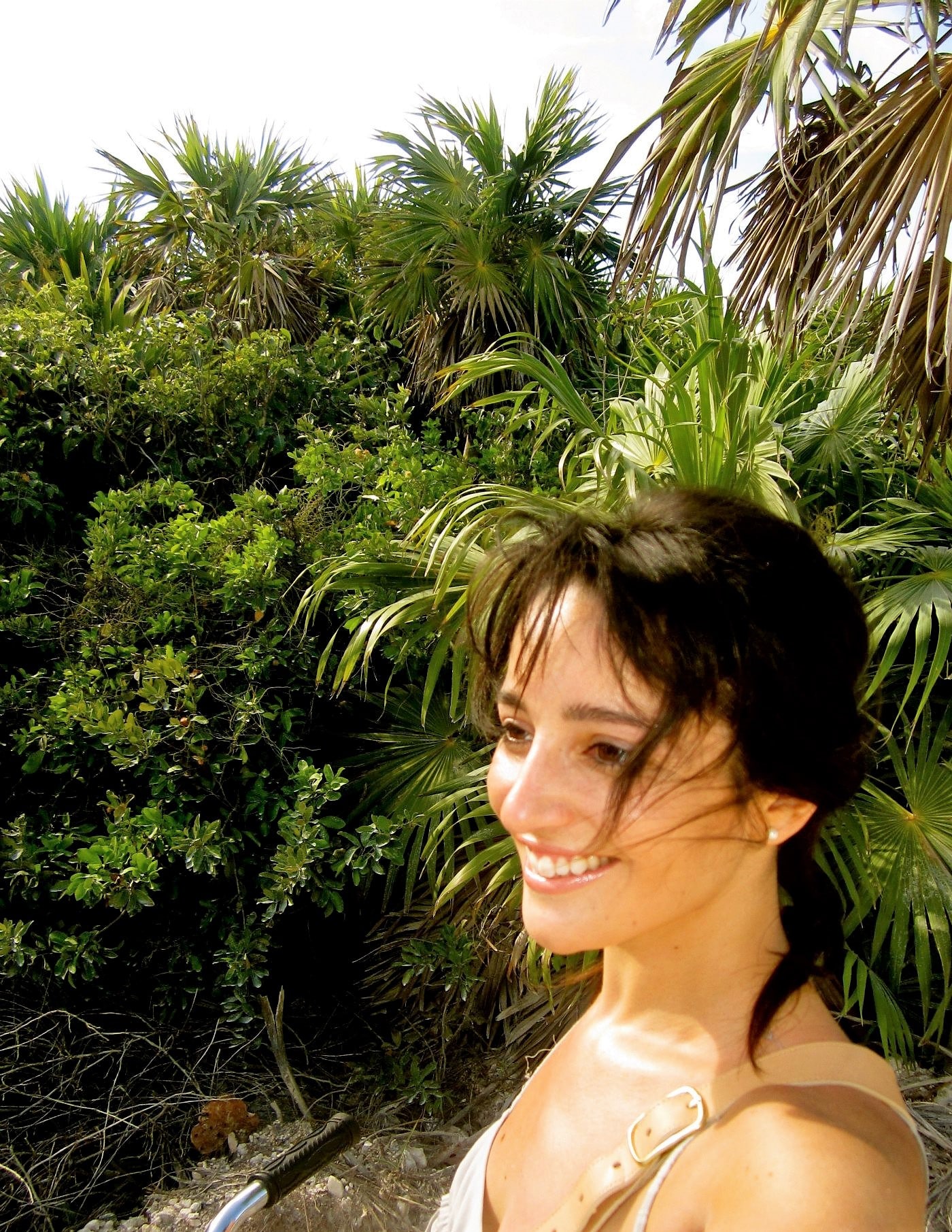 The look when you do Tulum well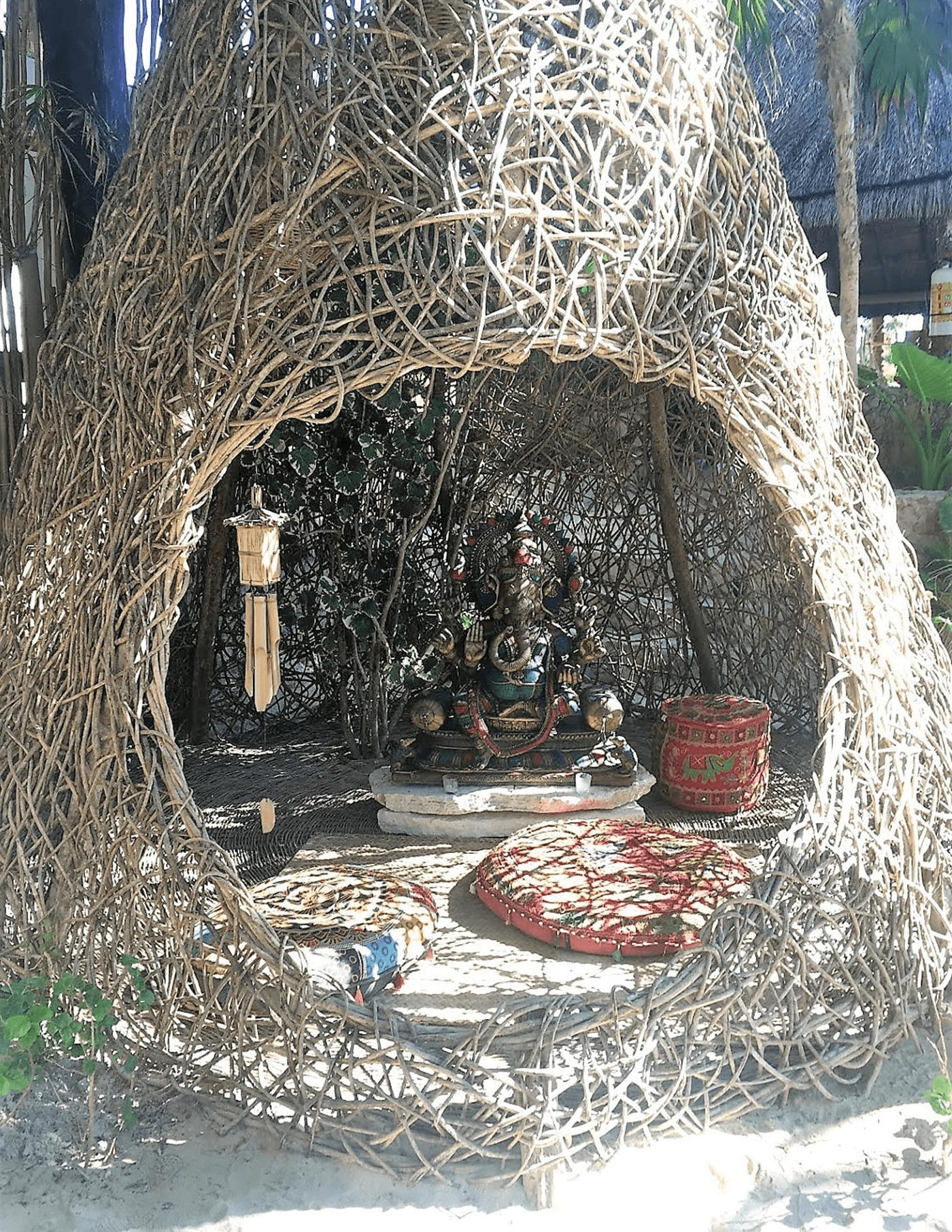 Teepee dining at Hotel Bejuco Tulum
Shop Local
One of the things I love most when traveling is shopping for what's local, what you can't find of the same authenticity anywhere else. Tulum is a treasure trove for this, from hammocks to hand-sewn swimsuits. I remember my first trip, when Josa Tulum and La Troupe were it for locally-designed pieces. Now, it takes far more time to navigate Tulum's boutiques as you stroll the beach road. Hilo Rojo Tulum is one that quickly won my heart, as much for its beautiful curation of pieces as for owner Paola de la Rosa's genuine warmth and firm commitment to creating economic opportunity for the indigenous artisans she works with. Paola can give you the details on how, where, and by whom any item in her shop was made, touching back on those values that draw us to Tulum in the first place. Hilo Rojo is located at the start of the beach road, directly across from ZAMAS and Bejuco.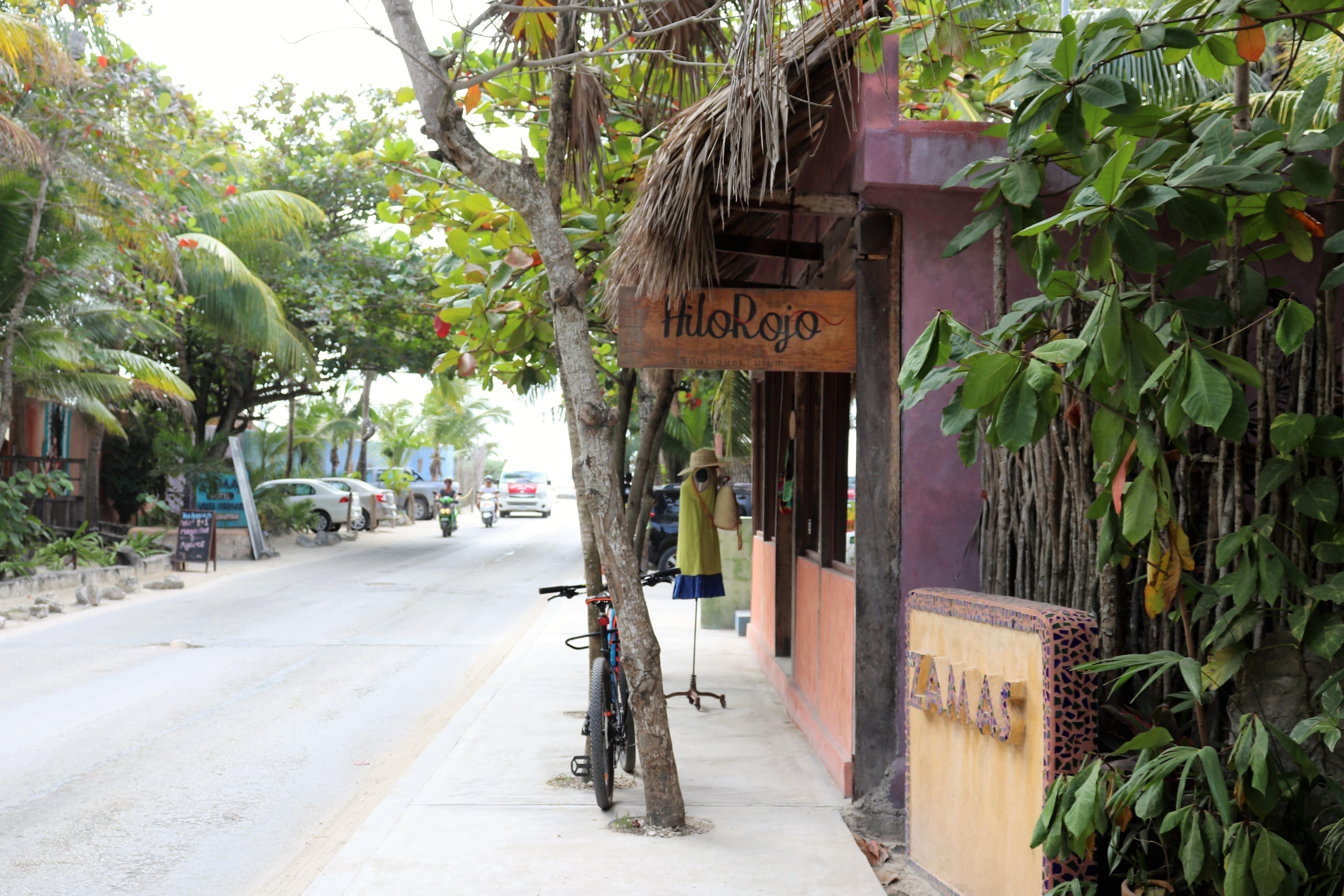 Hilo Rojo Boutique, more than worth a visit
Tulum has been hyped enough that you will absolutely pay too much at a restaurant or run into someone you know. At certain points on the beach road, the sound of the ocean competes with that of construction drills. You can see and feel things changing. Yet, as the destinations and experiences here can attest, the place still has so much to offer. Despite Tulum's ineffable hipness, there is a calming timelessness to it that will keep me coming back. At least until the next Starbucks opening...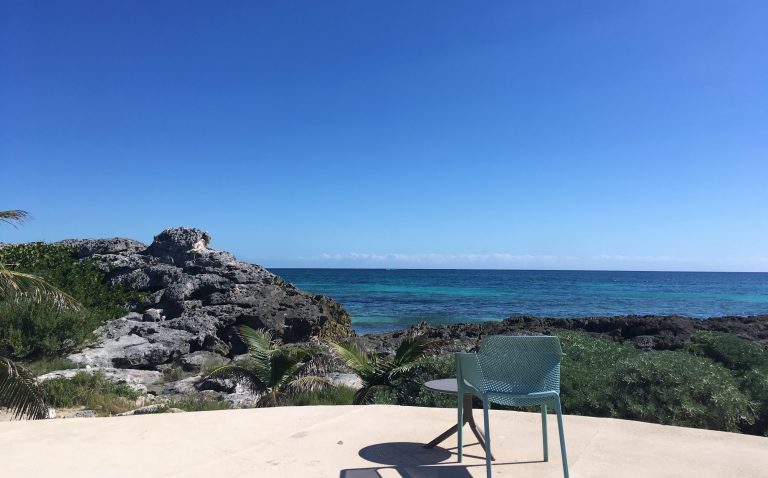 View from the Restaurant at Zamas
__________________
Words by Nora Gilligan. Nora has a background in global health, public administration, and the arts. Her career in social policy and love of travel led to her interest in sustainable design, which she previously covered for publications such as Papercut Magazine.
Like this story? Sign up for more.