We first met artist Maryam Ego Aguirre last summer and knew immediately she was the kind of woman who embodied the FAUBOURG spirit: creative, confident, and conscious. The only child of an Iranian mother and an Iraqi father, Maryam's life and art have been shaped by her desire to see the world. Today she travels the globe as a photographer in search of the landscapes that inspire her, often photographing animals like lions and elephants in the wild (no big deal).
She also makes a point to donate 20% of her photo sales to various conservation organizations. We love Maryam's approach to conscious living, and thought you might like to get to know her, too. So we sat down with the artist to get her take on a handful of issues close to her heart. 
Maryam on finding home: As a child of immigrant parents, I never felt like I "belonged," so to say, here in the United States. But I don't fit in either one of my parents' countries, either. So for me, home has always been something that I seem to be longing for, a place where I feel my most authentic self. I guess that's why I travel so much, looking for that place. At this moment I feel more like a world citizen.
On traveling to Africa: I was alway interested in Africa, mainly because of the wildlife, but also the vast landscapes. It always seemed so unattainable when I was younger. I didn't know anyone there and just couldn't imagine how I would even begin the journey to get there. Africa has allowed me to really connect with the wild animals, especially the elephants, which are very close to my heart.
I believe if people could see the beauty in the world and all the animals have to offer they would change and stop destroying the place where we all live.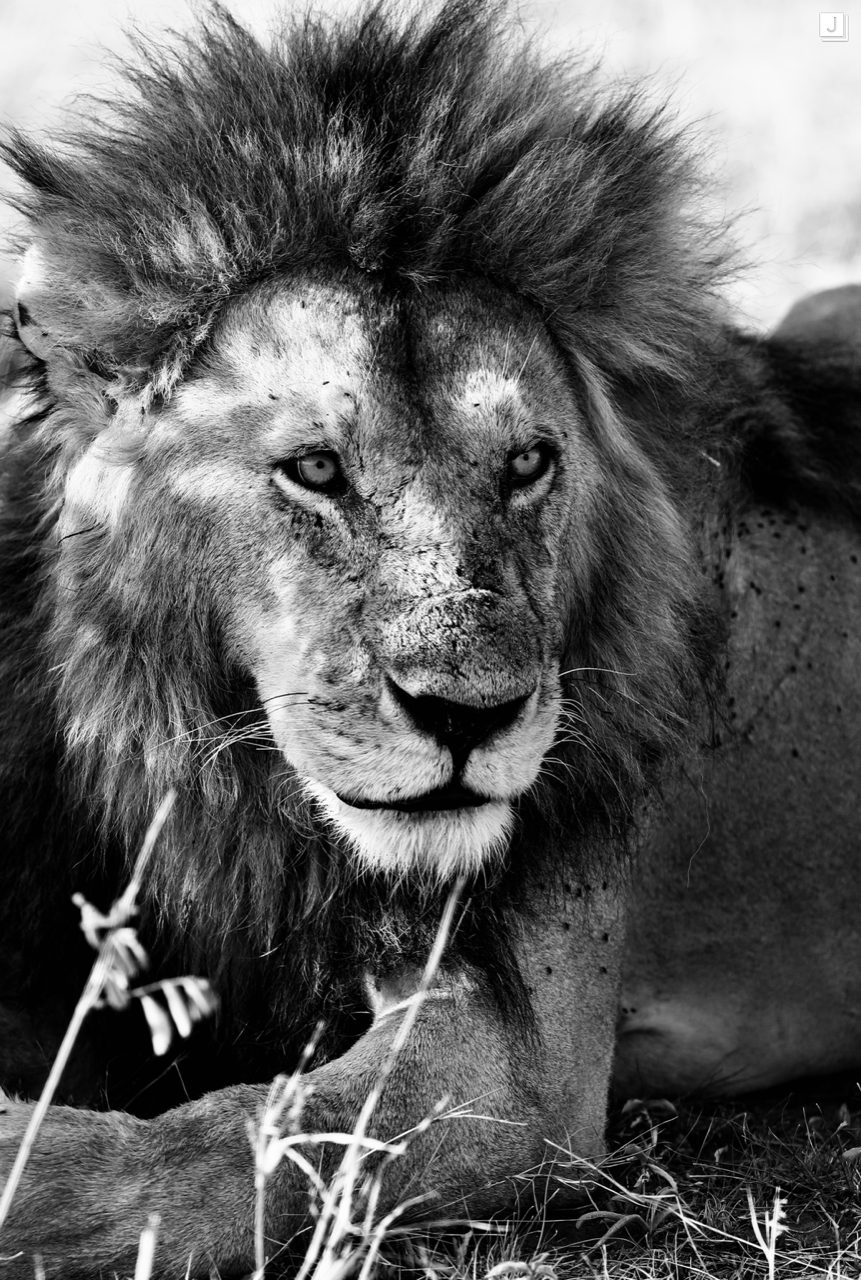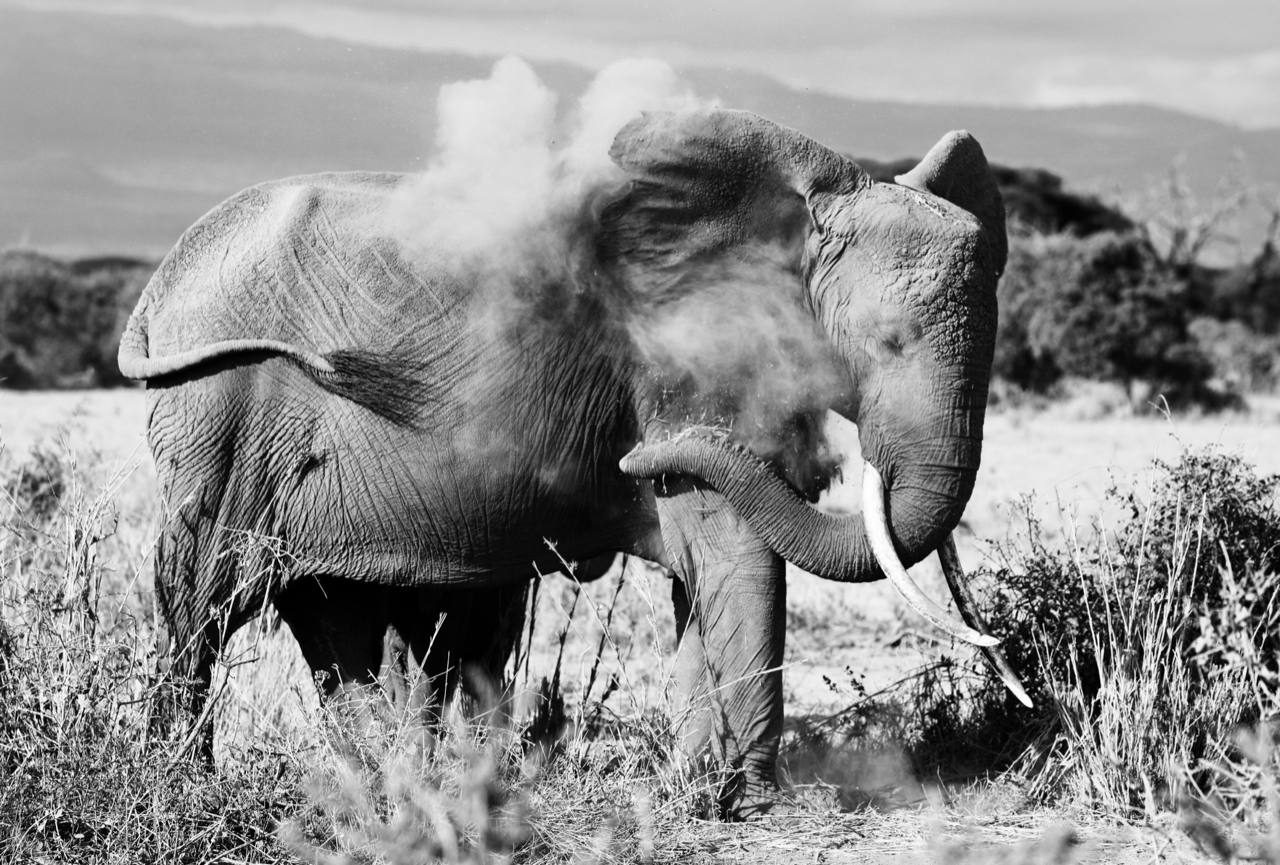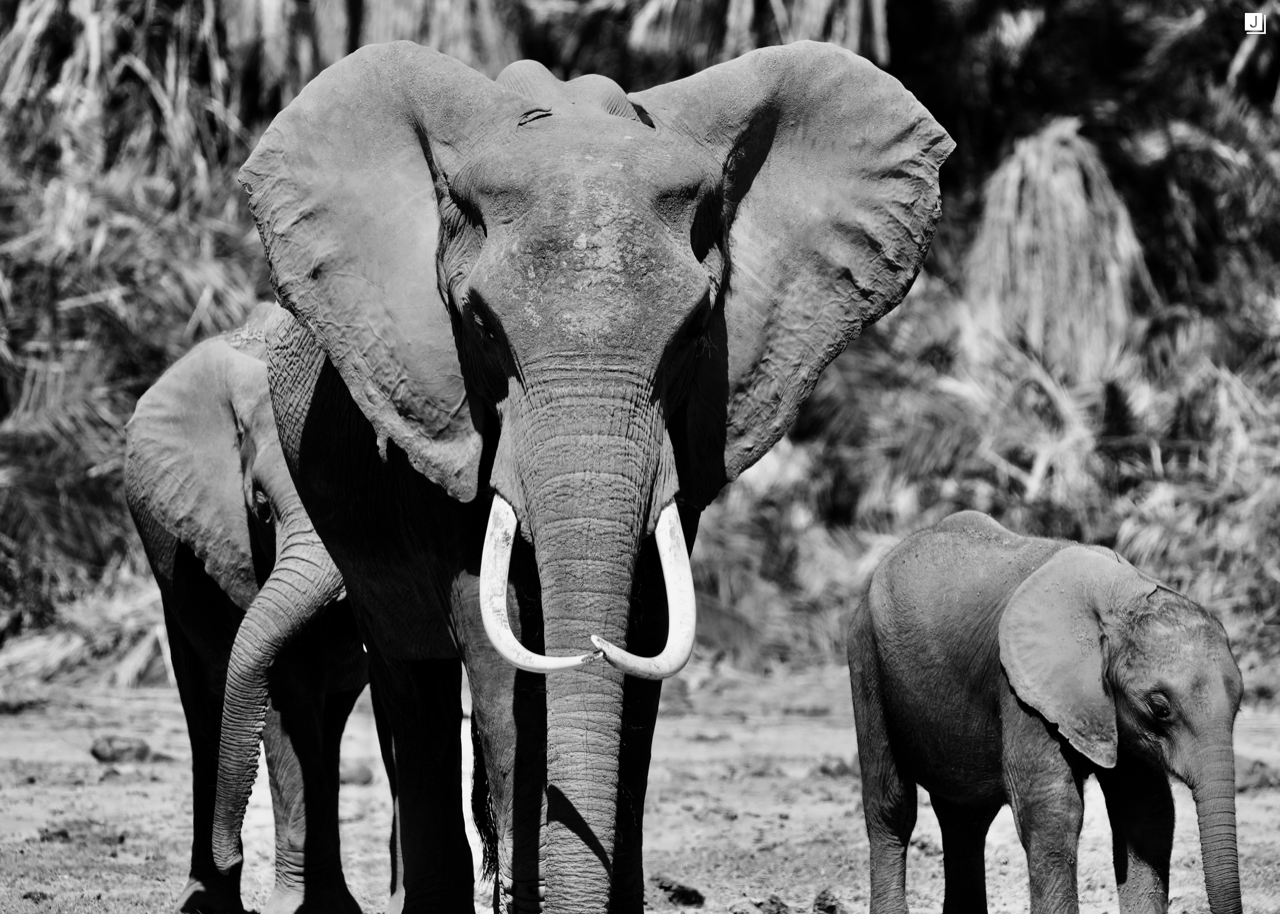 On danger: I believe I am safer around the animals than maybe other people are, as they do feel one's energy and know more than we as humans give them credit for. Tension is a form of energy, and energy is life. Taking the danger away from my process capturing the pictures will turn the whole thing into something artificial.
On courage: The epitome of courage is living a life without fear. Standing up for what you believe in, even when you are the only one, wherever you may be at the time, who has those beliefs.
On the power and pain of art: My art starts from a feeling and follows an idea. There is much sacrifice and struggle when it comes to making art at times, so one only does this when one believes it will all be worth it in the end. I believe if people could see the beauty in the world and all the animals have to offer they would change and stop destroying the place where we all live.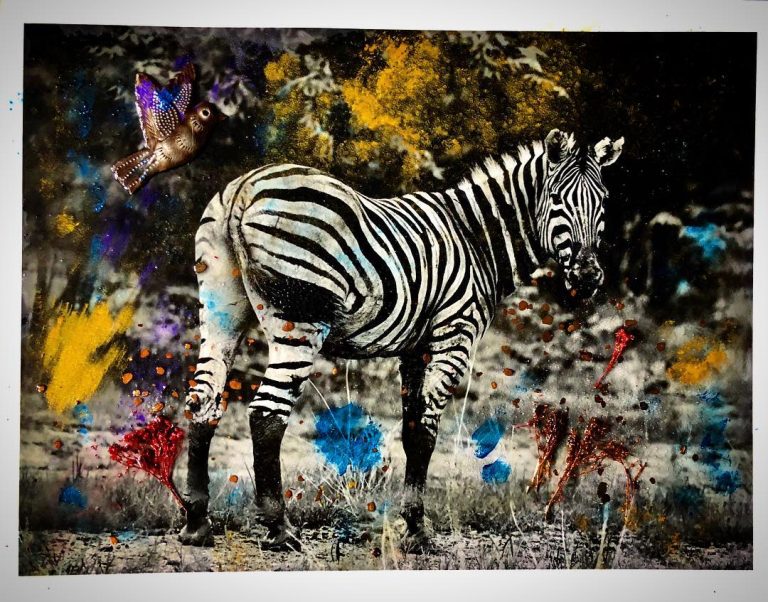 Courtesy Maryam Ego-Aguirre
On staying woke: I see myself as a conscious consumer. I believe in knowing how and where I get products I buy. Not always easy, but it is very important. Awareness starts with intent, and knowing that the more people that become aware of what is going on, the more likely things will change for the better.
Do you consider yourself a conscious consumer? Share your tips and habits in the comments section. 
__________________
Interview by Kerry Folan. Kerry is a writer and editor with a special interest in sustainable fashion. Her work has been published in the Washington Post, Racked.com, and Glamour.com, among other media.
Like this story? Sign up for more.